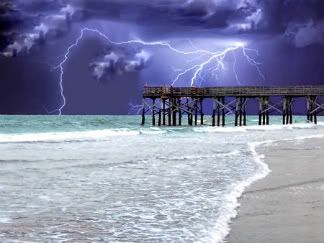 Dearest Mother Nature,
Thank you for the birds that sing,
Thank you mAmA for everything..
Trees so green and babbling streams,
Laying in fields of lavender dreams..
For warm winds that tousle my hair,
Even animals pooping here and there..
Beauty surrounds me where 'eve i go,
From warm sunshine to fields of snow..
As i inhale the seasons' scents,
They fill my soul with floral tents..
So mother dear, may i ask you this,
Sweetly, softly, and with a kiss?
WTF you doing with weather these days,
Going from cold to the heated blaze..
Make up your mind what it will be,
And stop meteorologically fukken me..
It's been cold but yesterday was 94,
Quit switching it around, you dirty whore..
I need consistency in my atmosphere,
Don't need your hot flashes mother dear..
With that said i bid you good night,
I really don't like it when we fight..
Take care of yourself you crazy MOFO,
I'll be watching you, where 'eve i go..
Yours for Kicking,
Sarah Palin
C