my youngest sister is here for a 3 week visit..
yeah!!!
she arrived Wednesday and we just LERVE it when she visits. look at how freaking cute she is... i lubs her.
we went to wally-world to get a few things yesterday, and of course it never fails i have to poop when i go shopping. each. and. every. fucking. time. i. shop.
I'm not proud but it is the way it is with me. so i waddled to the rest room and established my place on da throne cuz I'm da queen. it's equipped with an automatic flusher, and as i sat there, it started flushing. time after time after time. i was not moving a muscle but it kept flushing. there was someone in the next stall that musta thought i was doing courtesy flushes cuz she thanked me when she left. i think it was haunted...
so i finally got back to our cart and Joanne then had to go. that is how much alike we are. we're like twins. only I'm 54 and she is 49. i have black hairs and hers are dyed red. I'm a lil fluffy and she is not stuffy. we're bookend twins... I'm da oldest- she's da youngest. yep. that's us.
so far we have had our udder sister over for dinner and watched a movie. today i had to take her to an urgent care as she got ear infections from the flight. she's feeling a lil under the weather and they gave her some antibiotics. then we went to our sister's to hang out and play cards. our niece who's 14, out of the blue had a seizure last weekend and has been diagnosed with epilepsy. our sister is having a hard time accepting that. it IS scary because there are things like swimming & driving she cant do for 2 years until her pattern is established and she is seizure free for that long. she is very athletic and this will change that too.
tomorrow is my oldest son's birthday, he will be 26. his birthmother and sister will be in town and we are having a BBQ here for dinner with the family. hopefully the weather will be hot and we can swim too. i think we are going to make Greek foods. he loves that.
happy birthd
OOpS.. wrong Nicholas...
hAppY biRthDaY nicKynacK..
you're sUcH a gOOd bOy!
i lOve yOu sO muCh!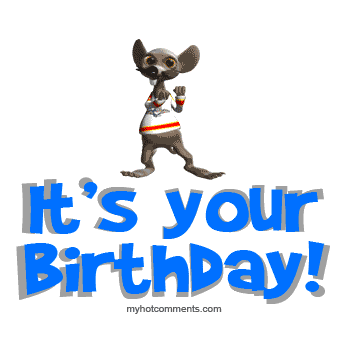 C