http://www.youtube.com/watch?v=Hly0vuXPG-M
it's been awhile since i have posted and to make it up to my loyal peeps i give you the above gift of humor.
it's nearly the end of January and the year is flying by so quickly already... i bet summer is next week and Christmas the week after.. oh god no not ready for that again!
i think that's why the holidays come only once a year- who could stand that much palaver more than once.
my arm is still healing although PT takes its toll on me 3 x week. my therapist has started using iontopheresis on my shoulder as therapy has become so painful. its a patch saturated with cortisone that is transmitted through the skin by electricity... after 5-6 treatments it is supposed to help with the pain. [of course, Percocet's are still my best friends...] it's not painful at all. however, every time i pass an electrical socket now, i shit meself... and i can cook up a meal in the microwave without even plugging it in!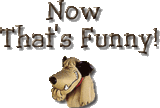 about 2 weeks ago Diane was taking Christopher to his music lesson and a drunk old man in his 70's ran a stop sign and caused diane to run into him. his wife in the truck was also drunk.
it was 3 pm..

he got ticketed for failure to stop and a DUI. the cops had to take his wife home and tow their truck. thank god no one was hurt. my car also had to be towed as it was undrivable.
MY NEW CAR
.... 
$4800.00 later it's in the shop. don't worry- i have very good insurance. thank god for that too! and furthermore i am going to request some kind of payment from his ins. for depreciation of my car from the accident.
my youngest sister Joanne of http://mylilirishthots.blogspot.com/  was here for a week and a half. we pretty much just stayed in chillaxin... which is why she came. it was great having her here and we did have our other sister Denise who lives here and all my kids come over for meals and movies. it was enjoyable.
have i told you that no one from the hospital [it wasn't where i work fulltime] i fell and broke my arm at haven't even called me once to check  on me? not only that, the bastards have called me several times to see if i could pick up some shifts there! i explained what happened but they still call... WTF.
well that's all i have to say....
for now.
crp