Diane took me to see the dr. i had before with the rotator cuff injury back in January. why not, he knows me now.. he had another x-ray taken. the whore bitch that took this x-ray painfully bent my arm into an L shape and held it there. it hurt ALOT to do so. and when the x-ray had been taken, the fucking whore bitch just let go of my arm and down it went! i screamed like a girl

and she just walked away! i couldn't believe it! she works right there in an orthopedic office- you'd think she would know better. thanks to her i was in severe pain the rest of the day and threw up on the way home from the pain..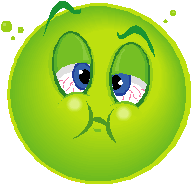 ok, back to my dr. visit- he took a looksie at the new x-ray and was very surprised to see that in only 2 days the compression brace had pushed one of the splintered bones back against the humorous. he was ecstatic! he has me penciled in for surgery to place a rod down through my shoulder and screw my bones together, next Thursday. [ah, that sounds a lil dirty, don't it? nay, I'm SO not in the mood] he said if the brace continues to heal my arm like this, he may not need to do the surgery at all! i go back to see him next Wednesday, have another looksie via x-ray and decide from there. of course guess what lil skank whore WON'T be taking my x-ray? i told him what she did and i hope he fired the bitch... or at least made her do a thousand push-ups whilst getting irradiated and loses all of her hair! i have NO tolerance for unprofessional professionals! meanwhile, back at the ranch... last night my oldest son Nicholas came over to hang out for the evening and we watched back to back episodes of "house hunters".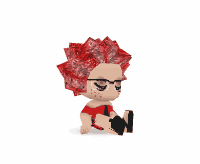 well, my pain meds are starting to kick in and i must go sleep now. have a great weekend, peeps! be careful now, and DON'T fall.
crp