we watched American Idol's finale tonight. I was unexpectedly emotional when Lauren sang her final song which was dedicated to her mom. it made me bawl like a baby.. first of all, I do not cry in front of anyone, easily. I will bite my tongue or lip or cheeks or grit my teeth until it hurts, before I will let my tears flow. I feel shame when I cry. I have always longed to have a relationship with my mom as close as that, and to be able to say how good she was and how supportive she was for me. the ache I still feel inside from the emotional void of both of my parents is not anyone's fault, yet it still feels like a punch to the gut when I see something father-daughterly, and mother-daughterly. I thought I had healed most of those wounds but apparently not. I feel like a freaking onion, just when I think I'm doing ok, yet another layer gets peeled back, exposing another level of pain.
does anyone ever get to the core?
how many freaking layers can an onion have?
I'd rather be a garlic, if I had a choice.
they are way smaller, ya smash 'em once and they be done.
fucking onions, I say…
I even grew up eating onion/mayo sandwiches wiff a bit of salt n peppah… and lerved them, the betraying little bastards.
speaking of sex, my physical health is not doing well. the things I do have wrong with me, seem to slowly be getting worse. it feels like one of these days I will just shut down like a robot and be ready to just be used for parts. starting tomorrow I am kicking my own ass [I really can't even do that ya know], into walking more, eating better, and working on my spiritual essence. yeah, there is such a thing.. and I'm gonna work on it. I am gonna take it apart with reverse engineering, rearrange a few things, thoroughly examine each piece, throw out the trash… and see what happens. [maybe I'll lose a few pounds whilst I'm at it]. you see, peeps- I like to refer to myself as an optimistic pessimist, at heart. I DO count fartage, burpage, urination, defecation, a hair cut, and nail trimming all as part of losing weight. in my opinion E.V.E.R.Y  L.I.T.T.L.E.  T.H.I.N.G.  she does is magic, AND all qualifies as weight loss to me.. call me CrAzY but hey, I'm just being me.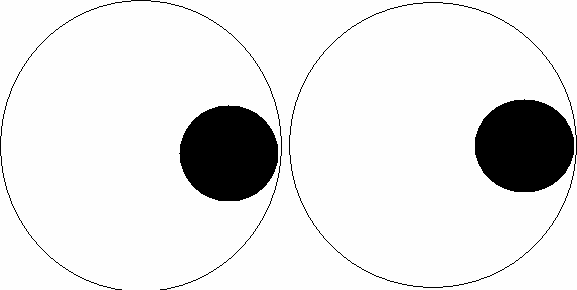 how bout those idols, eh? whodya think is gonna win? I wish they could both win. Scottie is SUCH a good boy, yes! he! is! a real gentleman. he is cute now as a lad, but I bet he will be a freaking hunk when he turns into a man. ohhh the innocence, the soft lips, the.. oops did I actually write that out loud? [blushes].
and Lauren is SO wholesome I can smell the ivory soap on the girl right through my TV! I would bet she doesn't have a single cavity, would nevah wear a thong, and would nevah dare fart in the bath… no sireebob, no "make it yoseff"  Jacuzzi for her. she's a REAL girl.
I guess we will just have to wait and see who the winner is, Wednesday night.
we are also watching the Casey Anthony murder by numbers trial. it is really creepy, yet fascinating… we just HAVE to watch it. her mom is a fruitcake and her papa is a raging, molesting bull. there are so many shocking revelations, dips and turns in their story, why you'd think you were driving on an Indies mountainside that's only big enough for walking yet you're in a semi! eyyyyy mo one little slippage and youBEgone. just. like. that.
well it's that time of night where we must say goodbye, kids. r u ready? sing it wiff me~~~
M~I~C…. see you next week…
K~E~Y…. Y? BECAUSE WE LOVE YOU! 
MMMM-OOOO-UUUU-SSSS-EEEE!   
C