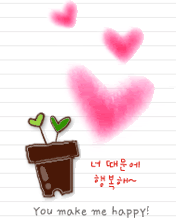 today was a better day because I actually accomplished some things on my list that Maria made me write up.. thanks Maria it really helped.
I called my old boss and although she was on the cooler side towards me, she did say she would write me a letter of recommendation to add to my portfolio/resume. I will also get some from a few of my peers.
then I called a friend of mine who used to work on my unit but now is the manager at the NICU I fell at. it's a long shot but I asked her if she was hiring. she is supposed to let me know tomorrow. I figure if its meant to be then there will be an opening. if not, then I move on.
I made an appointment with the cardiologist for next Monday, as he is out of town right now.
I have called my bank to see about refinancing my car to lower the payments in hopes that it will make it easier for me to make them. every little bit will help.
I called the disability company that sends me a small check every month to let them know I am no longer on workman's comp. the lady I spoke with said it could increase my amount so that too would help.
I am also waiting to hear from the unemployment office I applied for 2 weeks ago. so as you can see I have kicked my own ass with a steel toed boot and it got me moooving. it's gonna be one hell of a bruise but it is worth it.
today was the first day of several that I didn't have angina and need to take the nitro. I have felt peaceful all day, so maybe STRESS is the cause… it felt good to take some baby steps towards helping my situation.
one of my sons gave Diane and I some money to go have dinner since he knows I'm feeling down.. he is SO sweet. then Nicholas, my oldest bought me a blackberry curve phone that I call the blueberry, and it's purple, my fave color… he pays for my cell phone every month for over a year now just cuz I'm his mama and he lubs me.
so for dinner we went to this delicious Indian food restaurant that is fairly new, called "Flavors". Maria if you & Bing & Liv like that kind of food you must give it a try. it is THE best Indian food we have ever eaten, Diane even said it came very close to the Indian food she used to get in Manchester, England, which she compares everything to.
if you're interested, its on 19th and Farnam right on the corner facing Farnam. it has a lovely warm and homey atmosphere and the waiter gave us a free appetizer and free deserts. some things are spicy and some are mild. they also had the best veggie samosa's we have ever had and the chicken tikki korma was to die for! jus' sayin'..
well it's late and I have several things lined up to do tomorrow so I need to get some sleep. my mood is getting a bit lighter and I have to thank each one of you for your support because that's the reason I am feeling a bit better. just knowing I have friends [and Diane and a sister] that even though we have never met I feel like I am a part of your lives and you are all certainly a part of mine, and that fact has helped me a lot.
awww, you guys…
YOOOOUUU…
yeah YOU!!!!!
night..
C