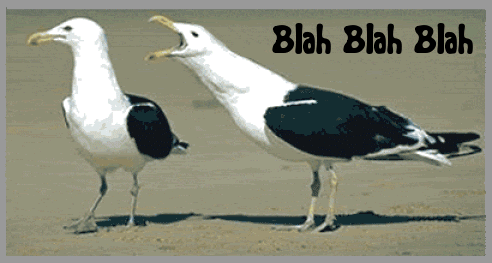 I had my appointment today about my arm. there is good news and not so good news. the good news is I will be released to work in December, I will be assessed by voc. rehab. before then, to determine my limitations, and the x-ray showed that my arm is healed.
however, the not so good news; it will probably not ever regain full ROM. and I am unable to do CPR. that pretty much limits my career to non direct patient care. also, once I am released in Dec. workman's comp will still pay me until I begin working… but for that last month or 2 until I get hired, it will be deducted from the settlement I will receive due to the permanent impairment.
no one takes into consideration what I have lost and I was basically told I will have to take whatever job is available even if I don't think I will like it. in other words "hurry up to find a job, any job, or I will be losing my own money from the settlement". I could hire a lawyer but they take 1/3 of the settlement and it may end up being less than what I am offered. the dr. did say however, that if I feel it's unfair, i can give them a counter offer.. so I will see.
the case worker I will be given is supposed to help me find a position but my WC caseworker today didn't sound like there was much available within my hospital system. if not, they will help me find a position somewhere else. the problem with that is they wont have to return me to my previous hourly rate if it's not within ALEGENT HEALTH, so I may end up not even making what I have built my career up to be the past 11 years and I am very upset about that.
no one knows how hard I worked to get where I was. and it's all lost just like that. I know I will receive a monetary compensation but I also know I lost more than that.. I have lost seniority, PTO, accrued 401K, and retirement. everything stopped for 1 year. and I will never get that back.
I am also not the same person I was a year ago. I have had numerous health issues since my injury and right now I really don't know what I am capable of doing performance wise. even if I could go back to obstetrics nursing, [which I cant cuz I can't do chest compressions] I would need a refresher course and would have to renew all 5 of my special certifications. it would take a long time for me to catch up to where I once was.
I have mixed feelings tonight, peeps… I am glad my ordeal is nearly over and that my next journey will shortly begin, but again I don't have any solidness to what I will be doing and the thought of getting into a job I may not enjoy hangs over my head like a black cloud. there's nothing I can do.. just wait it out and see where I'm led.
another thing that happened today that upset me is when I told my sister Denise the results of my Dr. visit, she couldn't say one positive thing to encourage me, or comfort me- everything she said was negative and in other words "you made your bed now you must lay in it".
WTF does that mean… she hasn't been encouraging to me at all since all of this happened and I am fed up. in one breath she announced they wont being buying Christmas presents this year but rather they will be taking a nice vay cay or cruise in the spring.
what she is really saying is that she wont be getting my family anything but I bet she will exchange with her friends. I sometimes can't believe that we came from the same womb. she is a whole other species of bird and she doesn't fly well with the rest of us… she's that one bird always trailing behind on one side of the flock. I love her with all of my heart and soul, she is my sister- but most of the time I cant tolerate even talking with her.
if she has never heard of something being done the way I say it, then it isn't true. if its not her way then its no way… and if she cant be in control of everything down to the details, well then you're in for a miserable experience. and of course her tone of voice is ALWAYS condescending to me… because of course she knows everything and has done it all.
sorry I got a little venty there but I am in a pissy mood. I will hopefully be in better spirits tomorrow.
C