it has definitely been a long week for this Chiclet. I'm candy coated and come in several flavors... evil laugh included.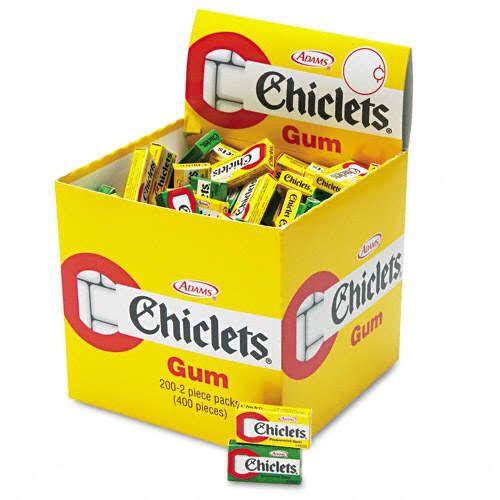 i went to the internist today, and i really like him. he smelled so good.. i told him the whole story of my fall, the loss of health insurance and stuff i am sure he didn't even wanna know. like how to take an elephant grocery shopping.
he changed my medications to generic ones so i could afford them. he also gave me 2 bags of free samples to get me started. i am going to continue seeing him if and when i ever go back to work. he is a keeper.
he also did blood work and ordered a stress echocardiogram as i informed him i feel pressure in my chest on exertion sometimes. we'll see what that shows.. maybe there are tiny dancing monkeys in there playing the conga's which just FEELS like pressure in my chest.
when i came home, it was stifling hOt. how hOt was it... you ask?? well, i just told you, silly.. stifling hOt. it felt like i walked into a huge, hOt oven and was baking right there on the rack right next to the muffins.
they were sweatin' to the oldies and so was i. we both wanted out but only i escaped. and then i did something really horribly terribly selfish and very very naughty... when the muffins were done, i ate some. and they were yummy.
so i got in the pool on my cutesy flower floatie and basked in the sun. i baked out there too. my daughter and grandson and nephew came over to swim. this is jujube jumping in the pool trying to tag the beach ball.
he loves the pool and we love having him here. he is not afraid of anything. he even does cannon balls and belly "superman's" as he calls them. tomorrow it is supposed to be even hotter, and you peeps KNOW where i will be!
Diane will join us after the world cup soccer match. she hasn't missed any so far.
i think she has a lil addiction problem goin on here... she watches tennis, too... so she'll flip the station to soccer then to tennis then back to soccer then back to tennis and repeats this pattern until they are both fini. our home vacillates between the buzzing of the vuvuzelas and the UH! OOOH! and AHH! of the tennis audience. its a good thing i love her or she'd simply just have to go.. 
this afternoon after everyone left, we decided to go downtown for The Omaha Summer Art's Festival-
but first we went to the Indian Oven for a bite to eat. we each ordered an appetizer rather than a full meal, as it was too hot and we wanted summit light. damn, it was delicious.
i had the Mulligatawny soup with Naan bread, and Diane had Spinach Pakoras with Mint Chutney.. which is spinach fried in chickpea batter. we shared an order of fried sweet potatoes with Indian lime salt and Tamarind sauce [to die for].. we moaned in delight with nearly every bite! I'm sure the people around us thought summit else was goin' on in our booth.
after our tummies were filled with the yummies, we walked over to the festival, just like we do every year. it's all free to the public. the food aromas are sinfully seductive, even when you're full they always have a good band playing, and the lil craft booths with their hand made wares are such fun to browse.
i always try to get a cute lil pair of sterling earrings.. something unique, ya know, different... one of a kind, ya know, summit no one else has... yeah.. but i didn't find any tonight.
once we got there, i was feeling that tightness in my chest and just didn't feel well, so my darling wife walked 6 blocks over to get the car and picked me up. she's SO good to moi. we came home and watched some T.V. i feel ok now. we plan on going back down tomorrow evening if i feel up to it. i need to get my earrings...
my sister took a lil vaycay today to see her friend as she does anally annually and was late arriving there because once she arrived in St. Paul, Minn. they were having an outbreak of tornadoes and she and my niece had to pull off the interstate because she couldn't see to drive and part of the interstate was flooding.
it took them over 3 hours to drive what usually takes 30-40 minutes once she arrived. my youngest sister in N.C. was also having severe weather this evening. we are supposed to get storms on Sunday.
well, goodnight my friends.. sleep well- it's WEEKEND!!!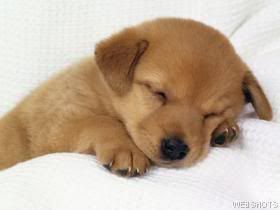 C