it is Tuesday.
you know what that means, dontcha?
tomorrow will be Wednesday.
bwahahahaha suckah, fell for it again, ey?
so, here i sit, broken hearted...
tried to sleep but cant get started...
surfin blogs is what i do,
when i cant sleep, how 'bout you?
had some snacks, a sammie or two..
peaches in syrup from a can, ewww.
read all your blogs and had a chuckle,
then hit my hand and skinned a knuckle.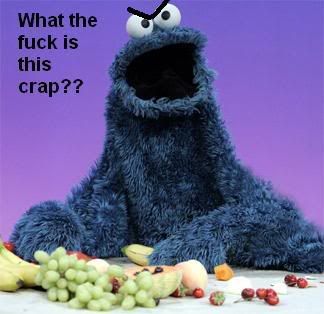 it's been cold and rainy here all last week and is supposed to last all this week, too. just love Nebraska weather. did any of you know that Nebraska spelled backwards is aksarben? yes indeedy... it is such a big thing around here that we actually have places and businesses named aksarben plumbing, aksarben heating and cooling repair, aksarben locksmiths... you name it, we got it!
isn't that silly, though? and kinda stupid, really? i wonder who first invented it. were they like sitting around drunk and impaired and couldn't see straight so they came up with it? hhhmmmf, i dunno... shrugs shoulders.
so if i lived in say, Detroit... there it would be tiorted, right? tiorted newspaper, tiorted yoga classes, tiorted bakery.. lmao...
ok so if i lived in Miami, it would be imaim.. imaim dog food, imaim health services... imaim chiropractor, bwahaha... get it, i maim.. like i will hurt you... geeeez i crack myself up sometimes and being this tired it doesn't take much at all.
try spelling your town backwards and see if it would work! i dare ya. one more then I'm done... if i lived in tampa, it would be apmat...lol as in apmat bus lines, apmat laundry... apmat lost and found... bwahaha isn't it fun, though?
no?
wha....?
you didn't find that cute.... or funny?
you mean you really didn't enjoy that?
WELL !  I NEVER...!
oh yes i most definitely have! bwahahahahah